What to Know About Joining The Union
Help Rebuild America!!
Apprentices are the next generation of construction workers being trained to rebuild America!! Joining the Apprenticeship Program is not just about learning to do the job correctly the first time. The main focus is also on Safety!! Through the apprenticeship program. You will not only go to school but you will also earn a paycheck at the same time while getting on the job training towards a career as a journeyman cement mason or as a journeyman plasterer.
Majority of the work done by the union workers are either Prevailing Wage Projects or Davis Bacon. Projects that are either paid for partially or fully with public funds fall under either Prevailing Wage or Davis Bavis Bacon depending on whether it is a state or federal project. Prevailing Wage or Davis Bacon Wage is the minimum wage required to be paid for the classification of worked preformed on the job. Go check out the Wages tab to see the wage scale for Cement Mason and Plasterer.
Application for apprenticeship are done on Wednesday by appointment from 8am to 9am. Please call the local area office to schedule an appointment. The number for each area office is located in the "Area Office" tab. Make sure to bring a valid Driver's License and original signed Social Security Card at the time of appointment!!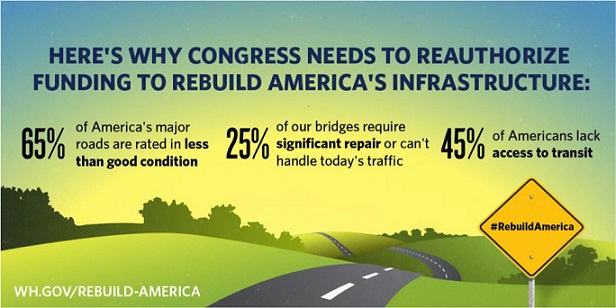 Reference: https://www.whitehouse.gov/campaign/rebuild-america
Appointment Application Checklist
What to Bring the day of application: 1. Original ID card 2. Original Signed Social Security card 3. Name and Social Security number of the person you want to list as your beneficiary. (Has to be someone who is 18 years or older) You will be asked to reschedule if:  1. Arrive Late for your scheduled appointment 2.

Page Last Updated: May 03, 2018 (06:40:00)